NEWS | 10/29/2021
Cute Fall Hairstyles for Thanksgiving Get-Togethers
The busy holiday season will soon begin with Thanksgiving the first to kick it off. As enjoyable as this time of year is, it is also very stressful. By planning ahead you can help reduce stress. Choosing your holiday wardrobe and hairstyles now will help you to check one thing off your ever-growing to-do list and make your holidays that much more enjoyable. Plus, you'll have time to practice and get your style just right so you look absolutely gorgeous at your Thanksgiving get-togethers.
Braid with Bun
This is a simple hairstyle that can be either a full updo or a half-up hairstyle that looks more complicated than it is. Start off by sectioning off and braiding both sides of your hair. You can braid both sides completely and twist it up the middle for a stylish bun or you can choose to only section partway down and braid, leaving the back of your hair to flow loosely down your back. Twist the tail of each braid up into a messy bun and secure it.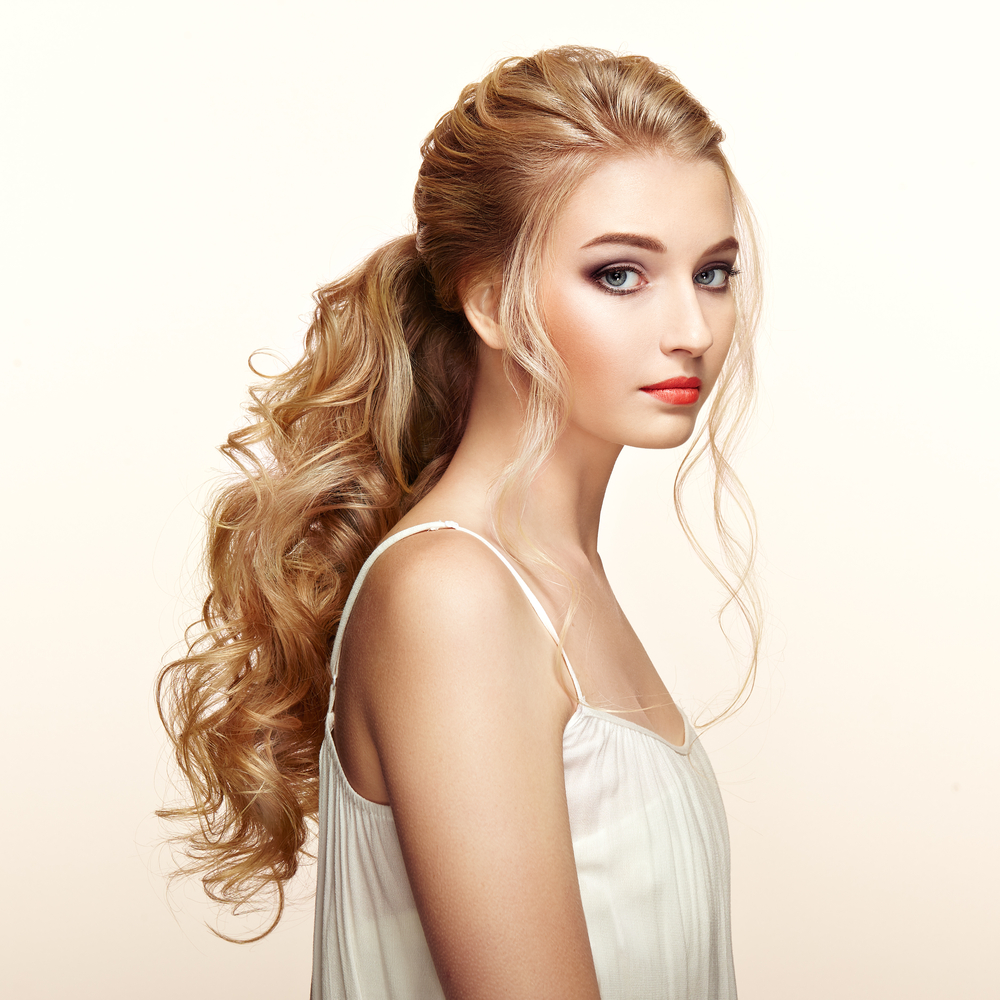 Fanciful Ponytail
Ponytails are probably the easiest hairstyle to create, but on their own, they can get a bit boring. A plain pony doesn't exactly scream, "Festive!" To make it a little fancier, start by curling the ends of your hair. Spray the upper third of your hair to the roots with texture spray and backcomb all but the hairline. Gently smooth they unteased hair back over the top of the backcombing and secure into a loose ponytail at the crown with an elastic. Take a small section of hair at the base of the ponytail and wrap it around the elastic and secure underneath with a bobby pin. Gently tousle your curls and spray.
Ribbon Laced Bun
Gather your hair into a loose ponytail wherever you want your bun to be. Tuck a length of wide ribbon under your elastic and pull it through until the ends meet at the bottom. The ribbon should be just a couple of inches longer than your ponytail. Divide the ponytail into two sections and braid using the ribbon as the third section. Secure the braid at the end, and then twist into a bun with the end of the braid ending up on the bottom. Tuck in the ends of the hair sections of the braid and secure the bun with pins, leaving the tails of the ribbon peeking out at the bottom of the bun.

Need some help creating the perfect hairstyle for the holidays ahead? The talented stylists at Von Anthony Salon will be happy to help. It will be our pleasure to help take that bit of stress out of your holiday season. Give us a call at 972-731-7600 or use our free mobile app from iTunes or Google Play to schedule an appointment today. We'll see you soon at 7004 Lebanon Road, Suite 102 in Frisco, Texas.